Old Smelly wrote: Funny how Turtle uses Metolius cam lube on EVERYTHING...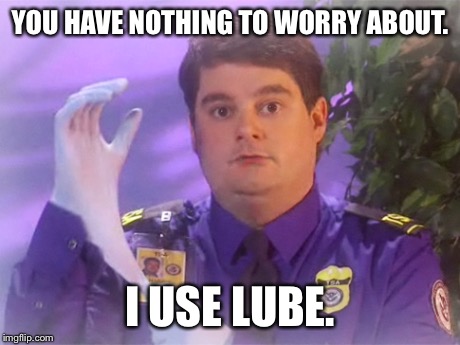 ---
Posts: 1375
Joined: Mon Apr 02, 2007 9:40 am
Real Name: Nic Le Maitre
Location: Harrismith
Neither graphite nor anything else is going to help that situation...
Happy climbing
Nic
---
AND Techwash, Old Smelly, and Techwash....
Add some ductape and we have a 3...um.....
---
Posts: 1730
Joined: Fri Dec 15, 2006 12:32 pm
Real Name: Willem Boshoff
Location: Cape Town
i use a drop of WD-40 on carabiner gates; i first take the carabiner off the sling/dogbone; drop on; and then wipe thoroughly with toilet paper to clean any excess. that way nothing ends up on the sling.
but here's the gold standard:
http://blog.weighmyrack.com/when-how-an ... arabiners/
and some more useful info; none of which i can verify so use at own risk!
"According to this caving booklet:
http://www.draftlight.net/lifeonaline/
dyneema is not damaged by lubricants such as WD40 (see page 18 of the download). Some people actually recommend spraying WD40 on slings to stop them freezing in winter!"
http://www.ukclimbing.com/forums/t.php?t=177906
"I also conducted a series of tests on Nylon runners with WD40. This was undocumented since it was my own gear. Again, these were still full strength. I don't remember the data off hand since I did this 4 years ago. I don't think that WD40 affects Spectra (our runners are half Spectra and half Nylon). However, I have not tested this out and verified it conclusively. Chris Harmston (
chrish@bdel.com
)."
http://www.rockclimbing.com/forum/Climb ... _P2200922/
---
sounds a bit crash-test-dummy-ey mokganjetsi, Ima not trying it...
---
Posts: 3863
Joined: Sat Apr 30, 2005 8:31 am
Real Name: Justin Lawson
Location: Montagu/Cape Town
Contact:
Heads up Gaunteg
Attachments

mcsa_ebert.jpg (7.88 KiB) Viewed 4053 times
Climb ZA - Administrator
justin@climbing.co.za
---
---
I have not read any of the above. Hear that I "bent the gates". Lol. More like i used the draws. Solved with a set of pliers and some Q20. though just Q20 did not fix the problem.
And just btw, I joined the western cape sect, as I'll be moving to the Cape pritty soon
enjoy your peace
Ebert
Free projects all round
---